Huvafen Fushi Maldives
Ocean Pavilion. 330 sqm
The Stunning Two Bedroom Ocean Pavilion with Pool
There are 2 Ocean Pavilions.
Huvafen Fushi Maldives offers a wide choice of accomodation with 7 categories of Luxury Villas and Ultra sophisticated Residences plus 5 Luxury Dhonis. Ranging from luxurious Bungalows to huge Pavilions including an incredible Private Villa, all Villas are settled right on the beach or Over Water and offer designer furniture, great Ocean views and the latest technology.
Located on the reef side, turned to the Sunset, the Ocean Pavilions are one of the most beautiful Water Villas ever built in Maldives.
Stylish and tasteful with an exquisite living space, the Ocean Pavilions are completely separated from the rest of the island by automatic fence doors, living the private jetty open only to the Pavilions residents.
The open plan master bedroom is extremely well decorated and very spacious. The second bedroom has direct access to its own outdoor deck.
The long fibre-optic lit Infinity Pool is built In and Out the Villa, starting from the outside wide deck and extending itself until the Lounge area inside. The huge Deck is also featuring a Jacuzzi.
You can count on your personal Thakuru ( Dhivehi word for Butler ) to assist you 24h/24h.
Ocean Pavilion Key Features and Assets
N Number of Villas : 2.
Bedding & Capacity : 1 KING Size Bed + 2 twin Beds. 4 Adults + 2 Children (under 12 years old).  Two tier outdoor deck with days beds, Sun loungers and BBQ Grill, Separate living area with cocktail bar, Dining room with adjoining butler's pantry, 2 Bathrooms -each with views over the ocean, A Kholer bath that fills from the ceiling, In room entertainment system with plasma TV, Surround Sound everywhere, Fully loaded iPods
Dreaming of Huvafen Fushi Maldives
Huvafen Fushi Maldives Video
Ocean Pavilion Photo Gallery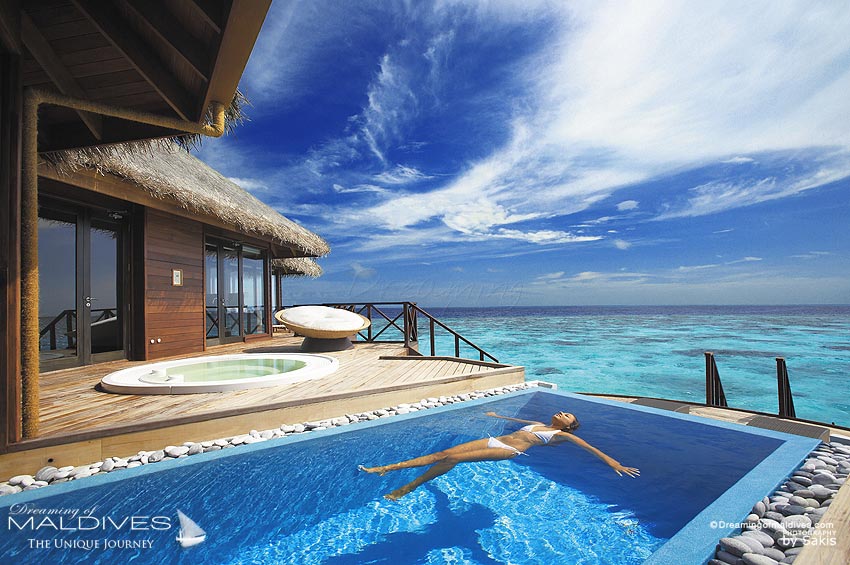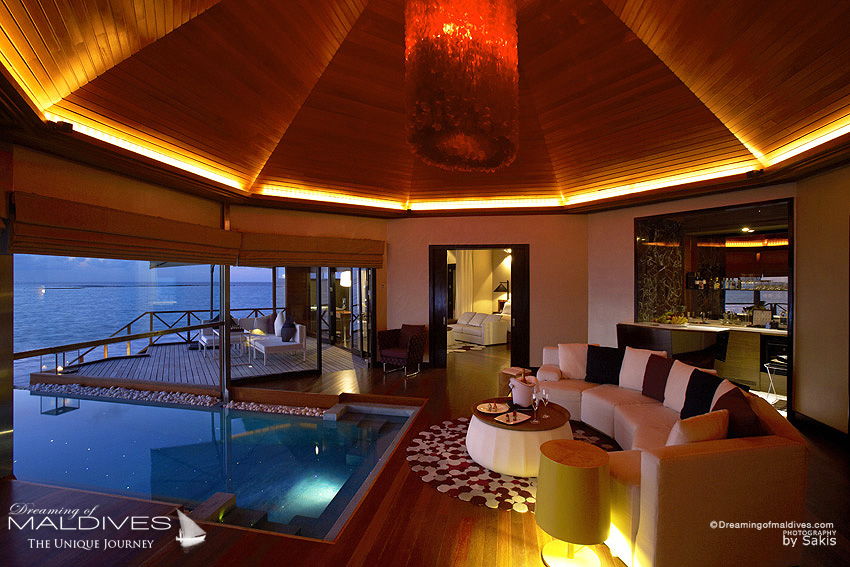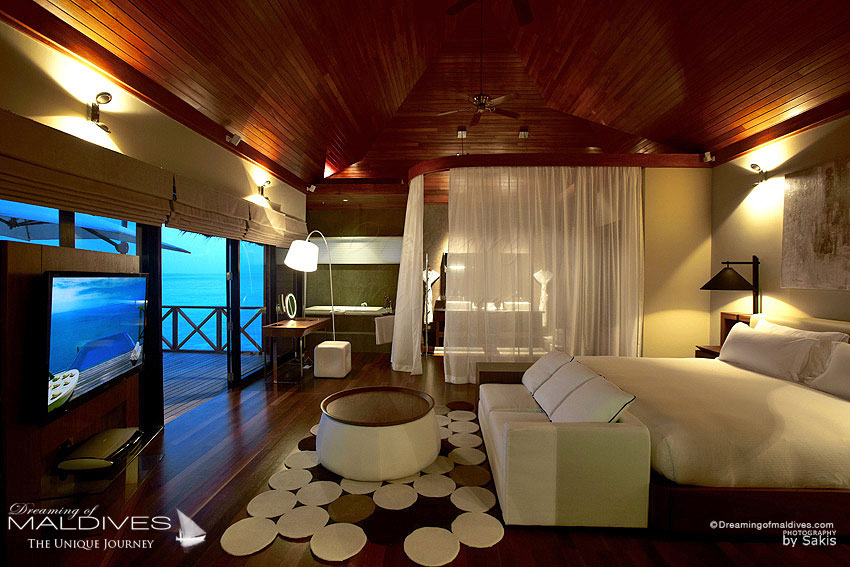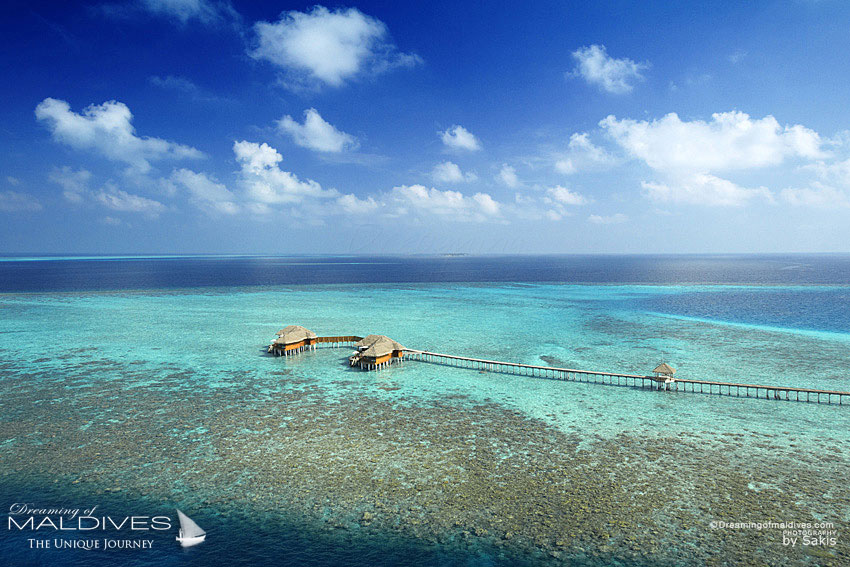 Ocean Pavilion – Floorplan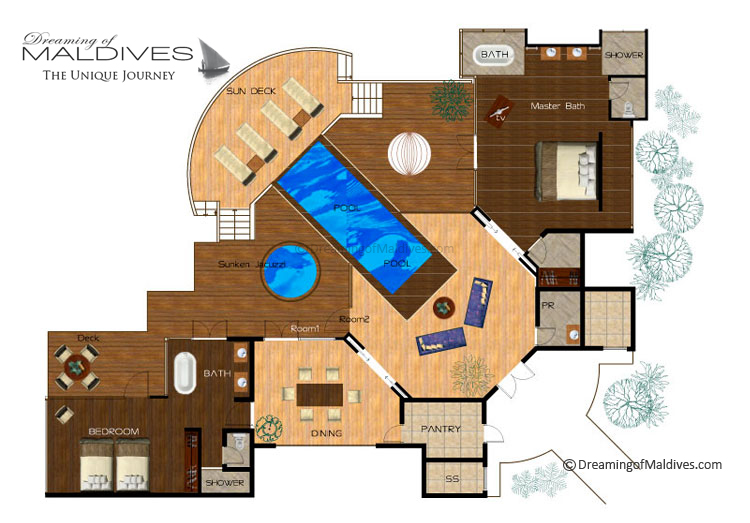 You might also Like
Huvafen Fushi Maldives small Sister Island, located in Dhaalu Atoll