Patina Maldives was voted No. 7 Best Maldives Resort 2022 at the TOP 10 Dreamy Resorts survey voted by Dreaming of Maldives readers.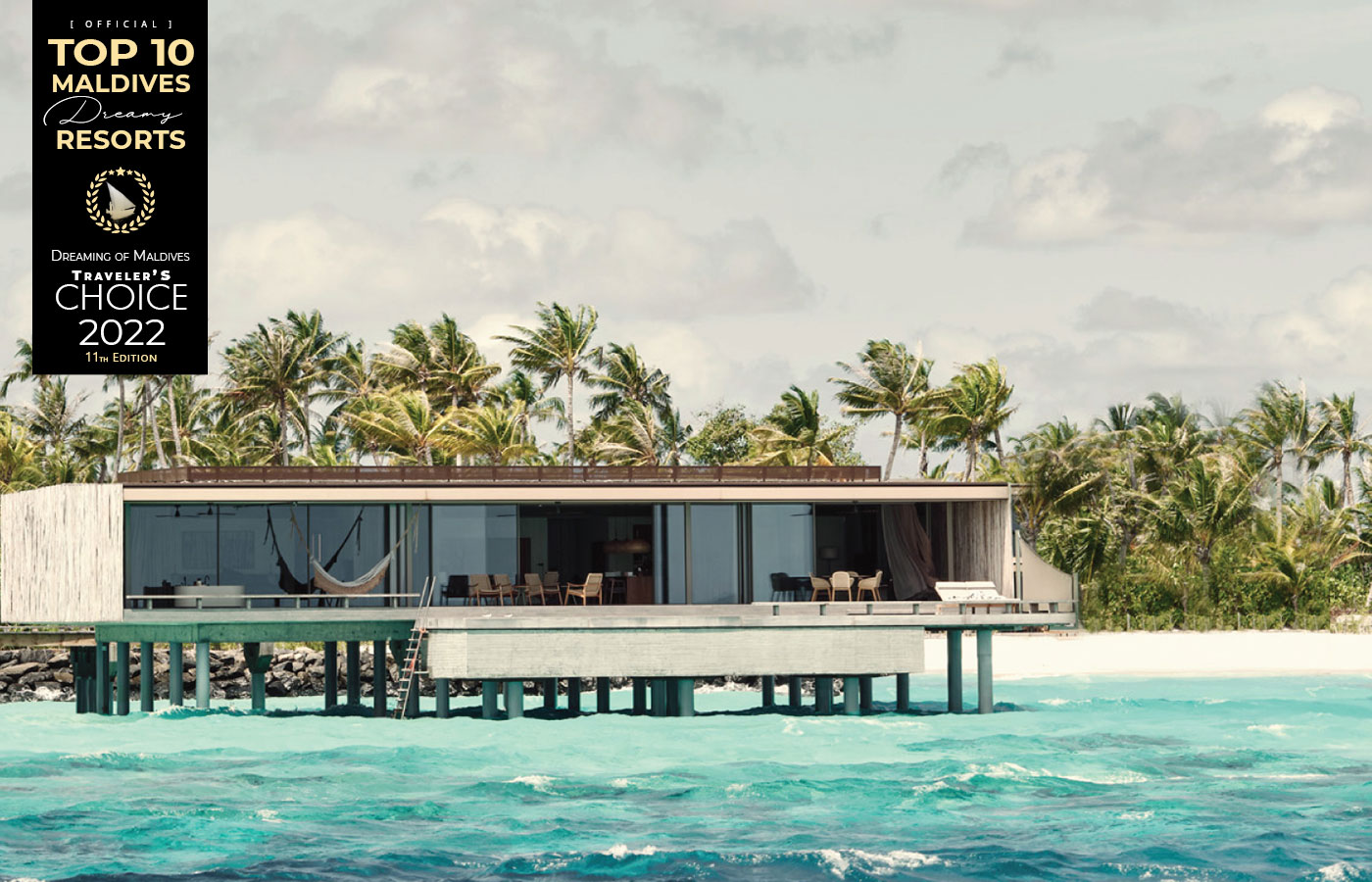 Every year, since 2011, for our TOP 10 Maldives Dreamy Resorts survey, Dreaming of Maldives asks readers and travelers to cast their votes for the top hotels and resorts in Maldives.
This year Patina Maldives was ranked number 7.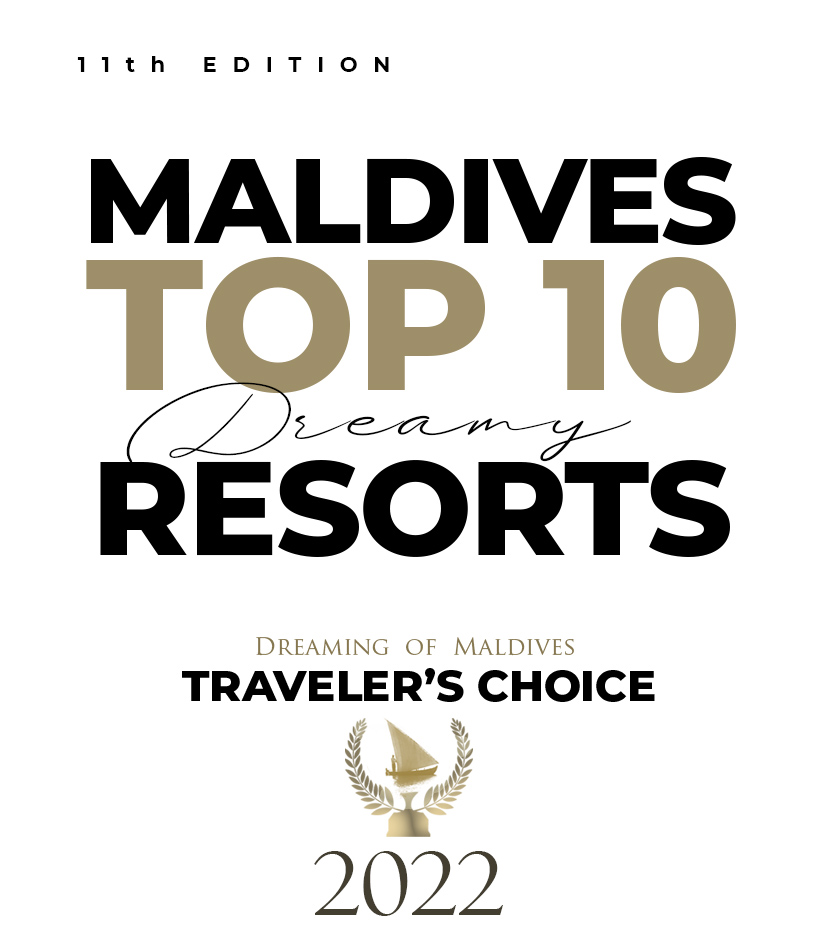 # 1 . Velaa Private Island
# 2 . One&Only Reethi Rah
# 3 . Waldorf Astoria Maldives Ithaafushi
# 4 . JOALI Maldives
# 5 . Amilla Maldives Resort & Residences
# 6 . Soneva Jani
# 7 . Patina Maldives
# Gili Lankanfushi Maldives (ex-aequo)
# 8 . Baglioni Resort Maldives
# 9 . Milaidhoo Island Maldives
# 10 . Vakkaru Maldives




Patina Maldives Best Maldives Resort 2022
Patina Maldives is located on a set of islands called Fari Islands, in North Male Atoll, at a 45-minutes speedboat transfer from the airport.
Designed by Brazilian architect Marcio Kogan from Studio MK27, the resort offers one the most striking contemporary design in Maldives, 90 serene private sanctuaries and discreet tech elegantly wrapped in a unique architecture where Art and culture have a major importance.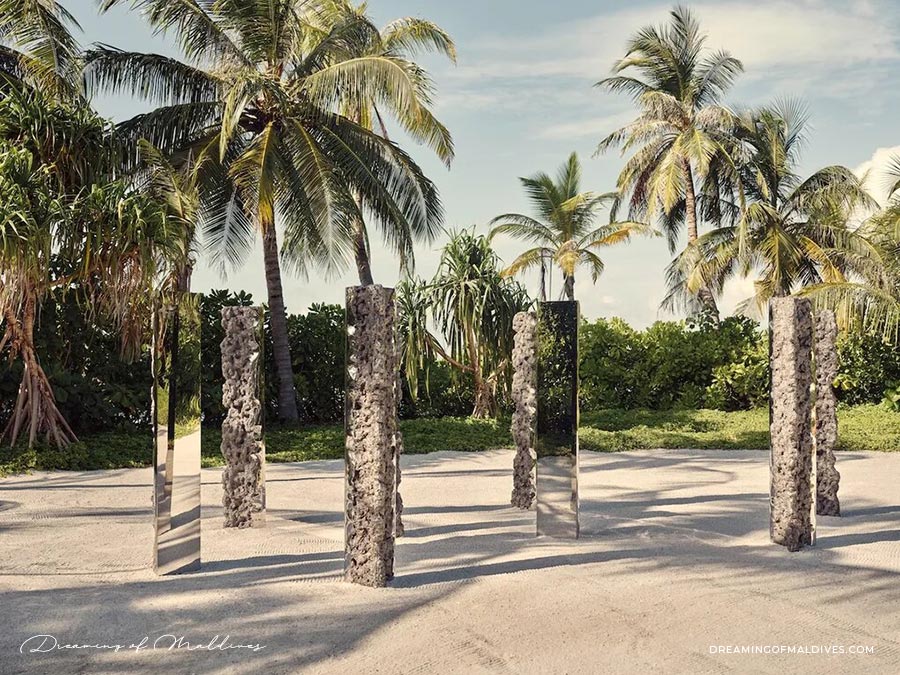 Patina Maldives offers one, two- and three-bedroom beach and over water pool villas plus 20 Studios on the beach.
Standing right at the boundaries of modern architecture and modest luxury lifestyle, Patinas' Villas are all carefully crafted to be seamless, open, light and inviting with floor-to-ceiling windows to let the light and views fill the living spaces.

2 stunning ultra Luxury Beach Houses offer perfect spaces and isolation for larger groups or travelers looking for ultimate privacy and services.

Patina Maldives offers an expansive array of enticing food & beverage options, 2 pools, a spa, yoga pavilion and a gym, an art gallery and exciting retail stores, an outdoor cinema and camp fire, a nature discovery centre and water sports centre, a 20-berths marina for private yachts, a super yacht and a world-class beach club.

Patina, like all resorts at Fari Islands, is built around a communal lifestyle space with a children's educational activity centre, chic boutiques, an art center and trendy restaurants.
BOOK PAtina Maldives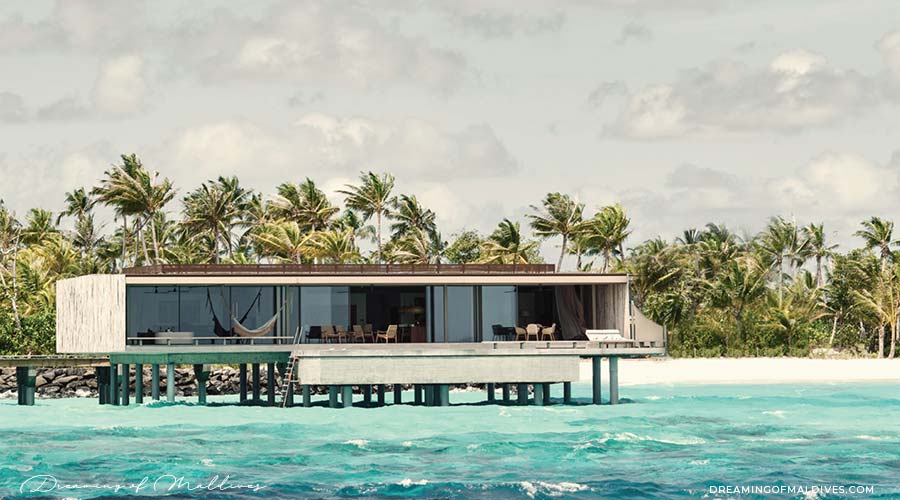 in association with our trusted partner
& personal counsellor in Maldives


The Best Maldives Resorts.
Your TOP 10 2023
. OFFICIAL .
12th Edition

About the TOP 10 Maldives Dreamy Resorts
This dreamy accolade celebrates and showcases the best of the best hotels, private islands and resorts across the Maldives
Created in 2012, the TOP 10 Maldives Dreamy Resorts is designed to give a voice to travelers from around the world to vote for their Best Hotel in Maldives, the one that makes them dream.
For the 11th year consecutive travelers from around the world have been casting their votes for their Maldives Dreamy Resort. After 4 months of voting from a global list to choose from, 22 nominees have been selected as Nominees for TOP 10 Best Maldives Resorts 2022.
The TOP 10 votes are opened to anyone for 1 entire year. You simply chose the Maldives Resort that makes you dream. Discover here the Story of the TOP 10 Maldives Dreamy Resorts to know more.
Other Winners
Find Patina Maldives latest Stories in
Cast your vote for Patina Maldives for the TOP 10 Maldives Best Resorts 2024 – 13th Edition. The TOP 10 Maldives Dreamy Resorts…

Dreaming of Maldives ? I propose you here 3 high-end luxury resorts that promise you nothing less than extraordinary. Selection. Dreaming of…

Discover the TOP 10 Best Maldives Resorts in 2022 voted by Maldives Travelers at Dreaming of Maldives. The TOP 10 Best Maldives Resorts are…
Follow us on Facebook, Youtube and Instagram
for more Maldives Dreams & Stories
Maldives TOP 10 Dreamy Resorts 2024
YOUR CHOICE. YOUR DREAM. YOUR VOICE