Off to the Maldives in 2023 ? Here is a handpicked selection of 10 of the best luxury resorts to book for a dreamy stay.

Planning a trip to the Maldives and wondering where to stay? With a plethora of luxurious resorts to choose from in 2023, selecting the perfect one can be a challenge. To make your decision easier, I have meticulously curated a list of 10 resorts that guarantee a dreamy vacation.
10 of the best Maldives luxury resorts to book for a dreamy stay.
Each of these carefully selected islands showcases extraordinary design elements, offers the finest wellness retreats, boasts stunning architecture, provides an opportunity to witness captivating underwater life, exudes a charming Robinson Crusoe chic vibe, and presents exquisite gastronomy. Whether you're dreaming of a secluded escape, a pampering wellness retreat, or a culinary adventure, these hotels offer an exceptional fusion of opulence and beauty.
Fairmont Maldives Sirru Fen Fushi
Fairmont Maldives Sirru Fen Fushi exudes a captivating tropical eclectic style, seamlessly blending elements of tropical modernism with barefoot luxury. Nestled within the atoll of Shaviyani, the resort strives to create a harmonious balance between luxury, indulgence and environmental responsibility with a green policy, use of recycled materials and solar energy. Plastic waste are collected from the house reef, the ocean, and the neighboring local islands to be transformed and repurposed into bespoke souvenirs at the resort unique Sustainability Lab.
Fairmont Maldives Sirru Fen Fushi boasts an array of exquisite accommodations, ensuring there is a perfect option for every guest. Whether you seek seclusion in the Beach Villas, luxurious indulgence in the Water Villas, or a unique experience in the Beach Tented Villas, the resort has it all.
One of the resort most remarkable features ( apart from the now destroyed Coralarium ) is its stunning pool, which spans an impressive 200 meters in length and 10 meters in width, stretching from east to west of the island.
Dreaming of Fairmont Maldives ?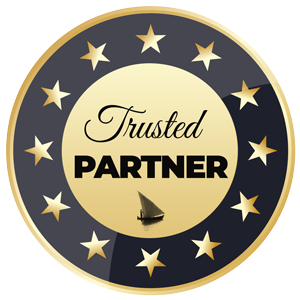 in association with our trusted partner
& personal counsellor in Maldives
Soneva Fushi

Soneva Fushi takes eco-chic to a whole new level of sophistication. The original barefoot luxury resort is without any doubt the ultimate desert island hideout. Picture this : a massive lush island covered in wild jungle and surrounded by a beautiful house reef where extraordinary villas are scattered all over, tucked away amidst vibrant greenery, giving you an instant connection with nature and a whole lot of privacy.
Private waterslides, culinary journeys in a tree top platform, holistic journeys and dolphins passing close-by are some of the of the highlights of the resort.

And if you're traveling with a big group, the epic 5,540 sqm Private Reserve, a jaw-dropping home-away-from-home offers nine bedrooms and has got everything you can imagine from a spa with steam room and sauna, a gym, multiple sun decks, swimming pools, and even a water slide. The pioneer of sustainable tourism in the Maldives is a chic adventurer's dream come true !
Soneva Fushi has been awarded multiple times in the TOP 10 Maldives Dreamy Resorts
Dreaming of Soneva Fushi ?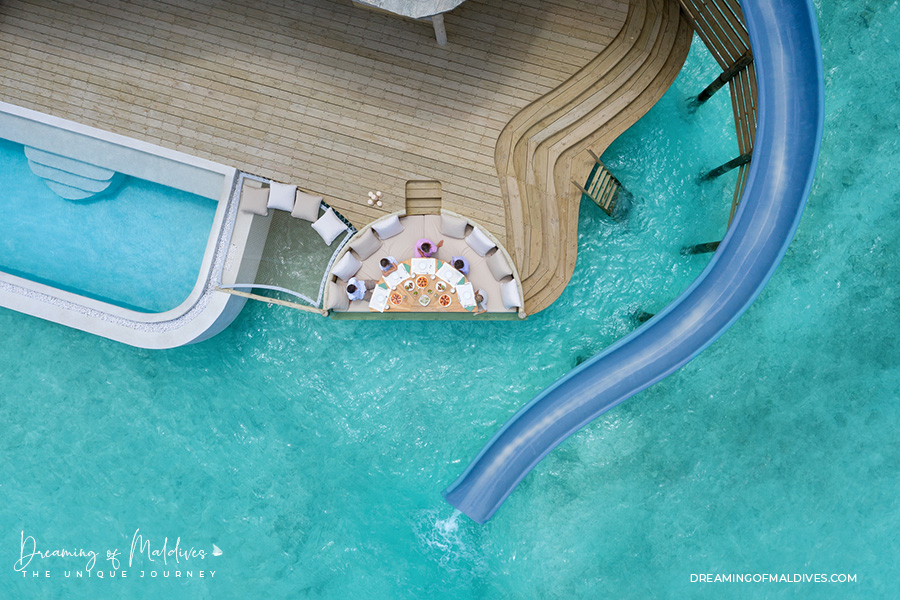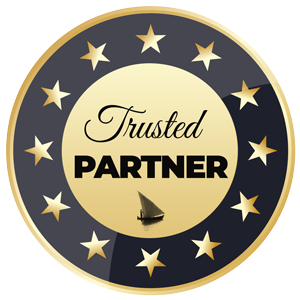 in association with our trusted partner
& personal counsellor in Maldives
The St. Regis Maldives Vommuli resort

The multi-awarded St. Regis Maldives Vommuli Resort is nothing short of impressive with its unique look inspired by the local Maldivian traditions, marine life and culture.

While the majestic manta rays can be seen in the design of the resort's water villas, the island villas stand proudly as a lavish and modern reminiscence of the traditional Maldivian fishing hut. Creating a fusion of heritage and modernity, their stunning design blends opulence with barefoot simplicity with glass walls that open up to oversized decks featuring private pools large enough to actually swim in.

The overwater spa looks like a giant lobster, while the bar resembles a whale shark, with its jaw wide open as if to take in the beautiful sunsets that it faces.
The St. Regis Maldives Vommuli Resort was recognized as one of the TOP 10 Maldives Dreamiest Resort in 2020
Dreaming of THE ST REGIS MALDIVES VOMMULI RESORT ?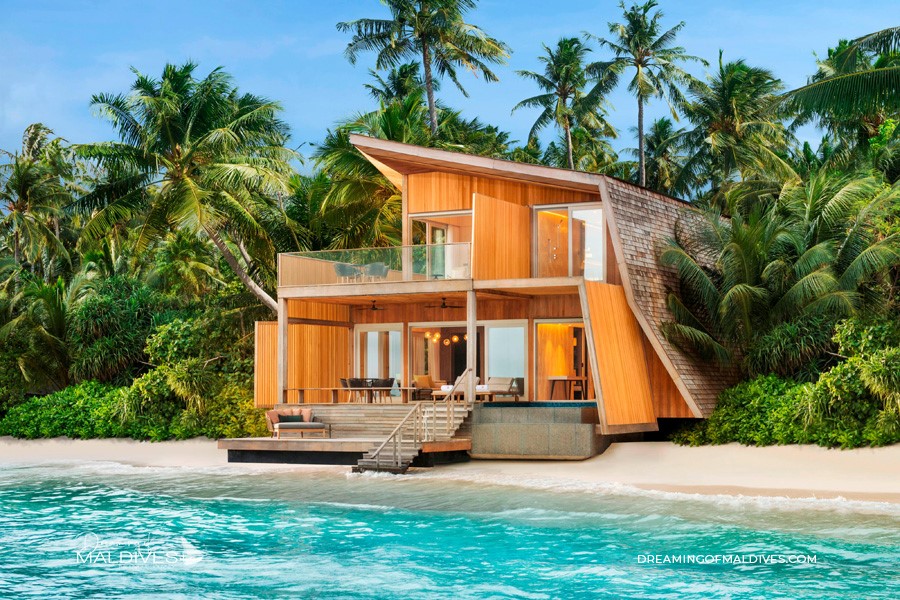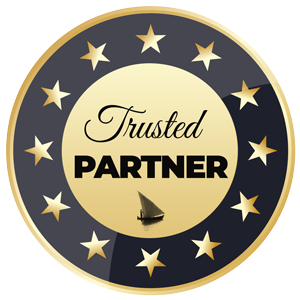 in association with our trusted partner
& personal counsellor in Maldives
Niyama Private Islands Maldives

Niyama Private Islands Maldives offers a one-of-a-kind experience, as it consists of two islands that each possess their own distinct atmosphere. True to its name, Chill Island offers a tranquil ambiance away from the bustling energy of the resort. The island is home to the majority of the villas, as well as the main bars and dining venues.

Play Island serves as the vibrant core of the resort, catering specifically to adventurous honeymooners, surfers, active couples and families. The resort boasts superbly designed villas and residences located on the beach or overwater, all of which are feature modern amenities such as advanced home entertainment systems and even a hotair popcorn maker ! For those seeking adventure, Niyama Private Islands Resort has plenty to offer. From diving and snorkeling to a surf school, where guests can learn how to catch a wave with pro's.

Niyama Private Islands Maldives is known for having the world's first underwater night-club Subsix, located 20 feet below sea level. This extraordinary venue has since evolved into a multifunctional space, serving as both a restaurant and a bar.
SEE ALSO – Niyama Private Islands Maldives is nominated for the TOP 10 Best Maldives Resorts 2023
Dreaming of Niyama Private Islands Maldives ?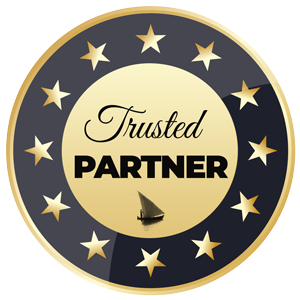 in association with our trusted partner
& personal counsellor in Maldives
JOALI BEING

JOALI BEING emerges as a remarkable continuation of the so-chic JOALI Maldives. Also located in Raa Atoll, the second Maldivian property of the Turkish brand is the first of its kind in the Maldives with some of the finest wellness facilities and unique transformational spaces. Designed with nature biophilic design principles in mind, the resort spaces and villas seamlessly blend into the natural footprint of the island.

The resort features immersive nature-based programs and transformative therapies centered around four key pillars : mind, microbiome, skin, and energy offered at Areka, the resort's health and wellness hub, where cutting-edge science meets ancient healing traditions.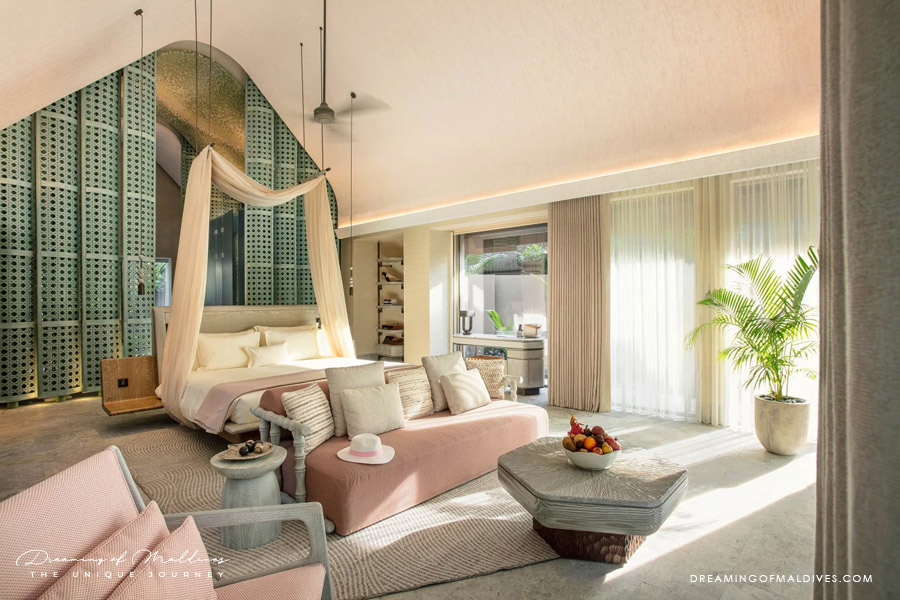 JOALI BEING also offers educational workshops and experiential classes led by experts as tailored culinary journeys with earth-to-table dining destinations around the resort.
Dreaming of JOALI BEING ?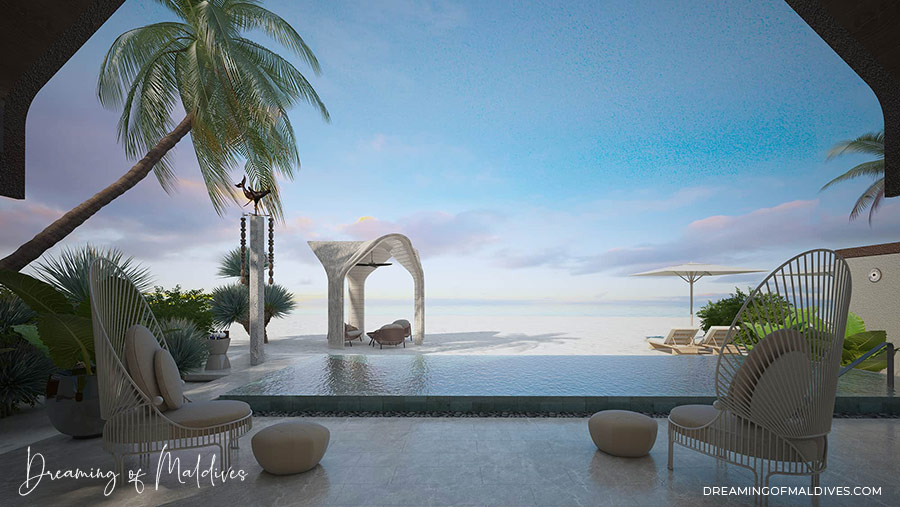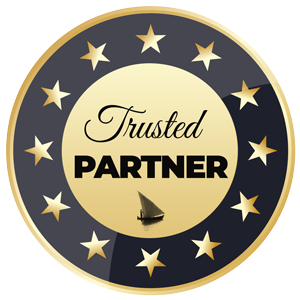 in association with our trusted partner
& personal counsellor in Maldives
Gili Lankanfushi Maldives

Gili Lankanfushi Maldives has got a pretty sweet location, just a quick 15-minute speedboat ride away from the airport. While it may be a bit busier now than before, the tropical island vibes are still off the charts : endless blue lagoons and postcard paradise coconut trees scattered on long pristine blond sand. This dreamy barefoot retreat brings rustic luxury together with a serene pace of life.
The villas here are all about that rustic-luxe feel, and they don't hold back on the space. Get ready for oversized villas with spacious decks, bathrooms that seamlessly blend indoor and outdoor elements, and dreamy four-poster beds.

The Robinson Crusoe villas take things to a whole new level. They're literally built in the middle of the resort's lagoon the sea, and the only way to access them is via a private pontoon. It's like living out your own private castaway adventure.
Gili Lankanfushi Maldives was voted Best Resort in the World in 2015, and awarded multiple times Maldives Best Resort in the TOP 10 Maldives Dreamy Best Maldives Resorts.
SEE ALSO – Gili Lankanfushi Nominated For The TOP 10 Best Maldives Resorts 2023
Dreaming of Gili Lankanfushi Maldives ?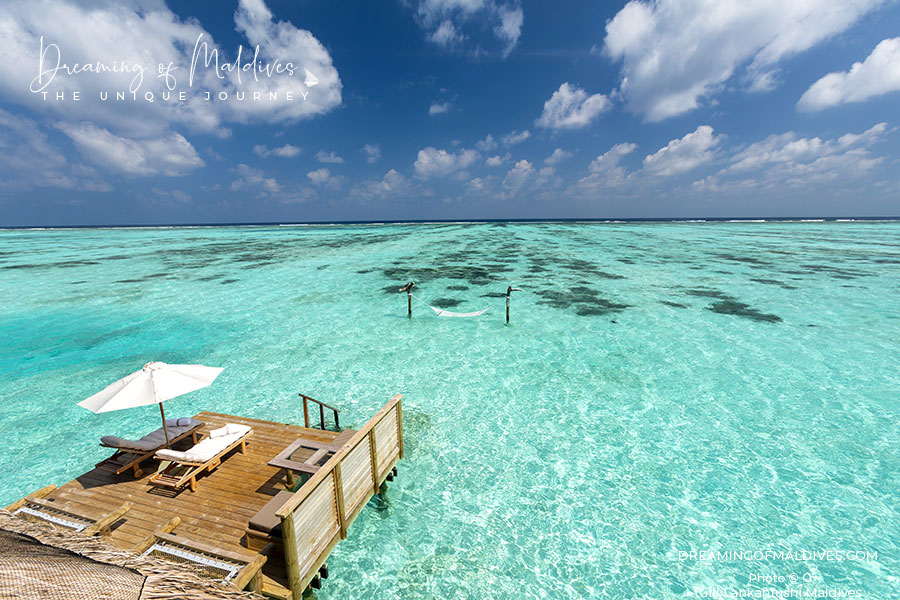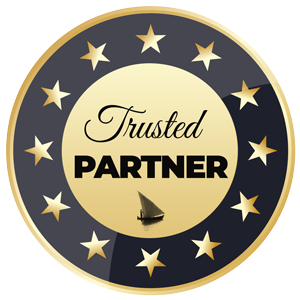 in association with our trusted partner
& personal counsellor in Maldives
Kudadoo Maldives – Private Island

Kudadoo Maldives is the destination latest and only All-Inclusive private Island. Situated on a sprawling three-hectare private island, the adults-only destination features a captivating blend of breathtaking natural beauty and seamless luxury at every corner.

With just 15 villas elevated above a stunning house reef, it's the perfect place for a complete buy-out, ensuring absolute privacy. The motto here is "Anything. Anytime. Anywhere," and they truly mean it. Staying at Kudadoo means that you will be spoiled with non-stop water sports, from thrilling dives to jet ski, indulge in unlimited spa treatments at the opulent Sulha Spa, offering an array of options including Balinese massage, Tibetan sound healing, and even a Himalayan salt chamber.

Various gourmet dining experiences, including tantalizing tasting menus, cheese and wine nights, and personalized minibars are catered to your preferences. Adding to the feel-good factor, the entire resort operates on solar power, making it an eco-friendly haven.
Dreaming of Kudadoo Maldives ?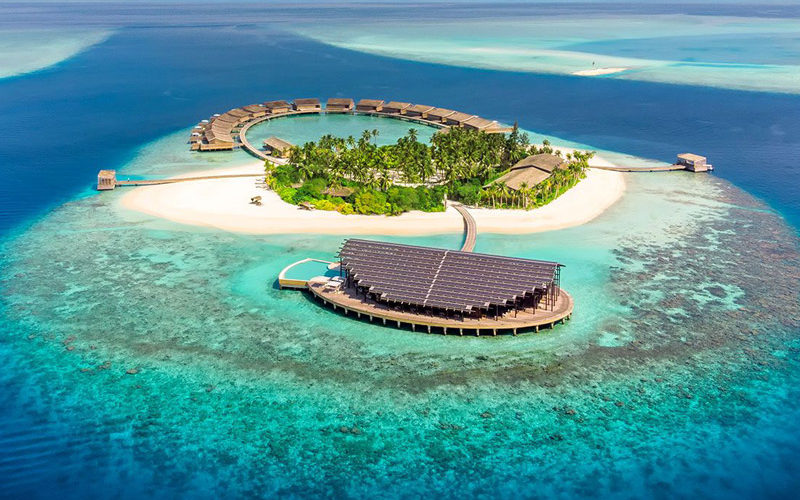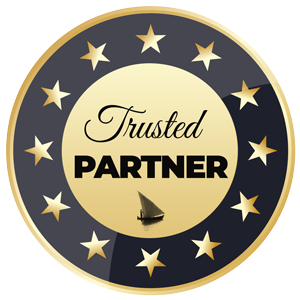 in association with our trusted partner
& personal counsellor in Maldives
JOALI Maldives
JOALI Maldives is nestled within Raa Atoll, north Maldives. The luxury resort offers a stunning natural setting where you will immerse yourself in a world where art and nature seamlessly blend, creating a truly magical and unique Maldivian experience.

The resort features exceptional accommodations, including 73 private beach and water villas and residences influenced by individual stories and crafted to whisk you away with high ceilings and handpicked artworks that infuse each space with beauty and inspiration. To ensure a truly personalized experience, a dedicated butler is at your disposal, attending to your every need with impeccable attention to detail. Among the remarkable accommodations offered by JOALI Maldives, the Three Bedroom Ocean Residence stands out as a true gem. Spanning over 4,000 square feet of pure luxury, this expansive retreat boasts three lavish bedrooms and two pools.

The resort doesn't disappoint when it comes to gastronomy. From Italian delicacies to sushi sensations and a variety of international delights orchestrated by a Michelin-starred chef, JOALI Maldives has something to satisfy every palate.
JOALI Maldives has been awarded multiple times in the TOP 10 Maldives Dreamy Best Maldives Resorts.
Dreaming of JOALI MALDIVES ?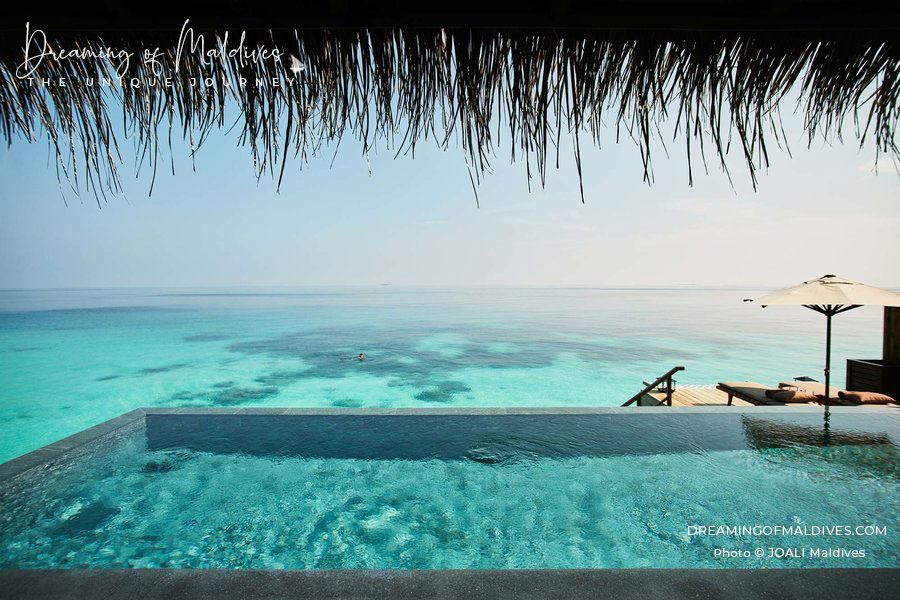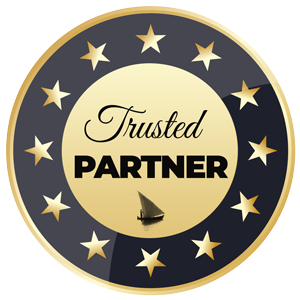 in association with our trusted partner
& personal counsellor in Maldives
Six Senses Laamu

Six Senses Laamu knows how to make the most of its remote location, and trust me, you're in for a treat. Located in the stunning Laamu Atoll ( the atoll chosen for portraying Scariff in Star Wars Rogue One ), the top luxury eco-friendly resort is surrounded by nothing but endless horizons, a local island and pristine natural beauty. Here, privacy and tranquility reign supreme, allowing you to break free, relax and indulge.

Whether pampering yourself with a tailored holistic journey at the spa, snorkeling or diving amidst the vibrant coral reefs, catching waves at the uncrowded local breaks, or embarking on a Robinson chic adventure on the resort sandbank, you will fully live complete seclusion and serenity. Your mornings here are all about exploring the resort's breathtaking coral gardens. It's like diving into a real-life aquarium.

One of the unique features of Six Senses Laamu is its focus on sustainability. From its eco-chic villas to its overwater multi-dining venues, Six Senses Laamu is built using locally-sourced and sustainable materials, it even has its own on-site organic garden to provide fresh produce for the restaurants.
Six Senses Laamu was recognized as one of the top 10 best Maldives resorts in 2021.
SEE ALSO – Six Senses Laamu Nominated For The TOP 10 Best Maldives Resorts 2023
Dreaming of Six Senses Laamu ?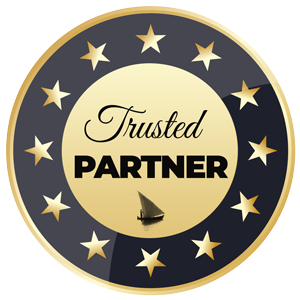 in association with our trusted partner
& personal counsellor in Maldives
The Ritz-Carlton Maldives

The Ritz-Carlton Maldives is an architectural masterpiece, created by Kerry Hill agency, and it's truly a sight to behold. Drawing inspiration from the ocean currents, the resort design features stunning circles that become the focal point of the resort. Here everything reminds of a circle, inspired by the Circle of Life concept upon which the resort has been entirely built.
The architecture and design of the villas prioritize a seamless integration of the outdoors and indoors, ensuring that the natural surroundings take center stage. With expansive sliding door panels, the outside environment is invited to gracefully merge with the interior spaces, creating a fluid transition. For those seeking ultimate relaxation, the resort boasts a stunningly designed spa, from Bamford -the first in the Maldives, where treatments are based on the cardinal directions and designed to exude powerful energy.

The resort also caters to young VIP travelers with the Ritz Kids Club, providing an engaging and educational experience. Moreover, art enthusiasts will be delighted by the exquisite resort Art Collection, which showcases an impressive selection of works by both world-renowned artists and talented local creators. To further enhance the experience, Fari Marina Village offers a wide range of dining options, a vibrant beach club, and charming boutiques, adding to the allure of this extraordinary resort.
Dreaming of The Ritz-Carlton Maldives?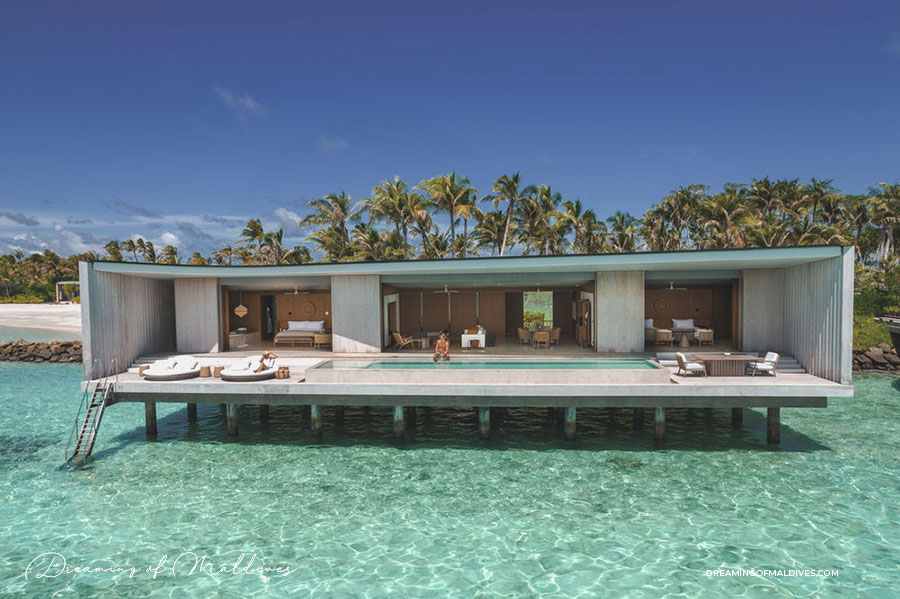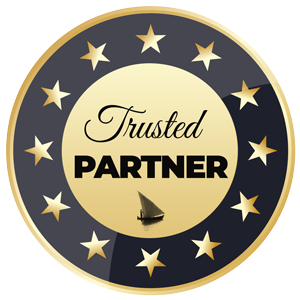 in association with our trusted partner
& personal counsellor in Maldives
you will love /
DESIGN HOTELS IN MALDIVES

Kudadoo Private Island Maldives' sustainability model is a masterpiece of eco-conscious architecture. Powered by 984 solar panels and…

Banyan Tree Vabbinfaru opens a new architectural gem in the Maldives : Madi Hiyaa, an overwater structure designed in a shape of a ray that…
Follow us on Facebook, Youtube and Instagram
for more Maldives Dreams & Stories